Project Description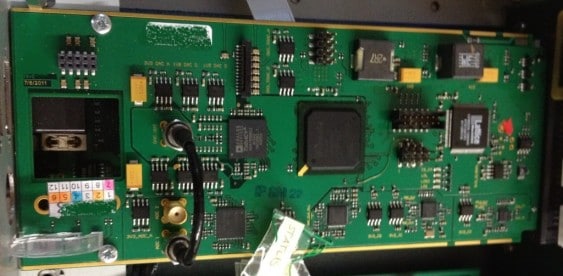 OFDM RADIO FRONT  END
Task:
To design a circuit that fulfills the strict jitter requirements of a fast OFDM radio front end.
Challenges:
Fast signals that require impedance controlled routing.
Extremely low Jitter requirements (200 fs).
Clean power
Clear board structure to isolate noise sources from vulnerable circuits
Solution:
A carefully structured power regulator design with low noise DC/DC converters which provide an intermediate supply which is then regulated by low noise LDO's to the final voltage ensure the best possible power quality with reasonable conversion losses.
A carefully planned PCB layout with clearly defined functional areas, ground plane management and meticulously executed bypassing and filtering
Technologies used:
Altium Designer, ICD Stackup Planner, Years of experience, some luck all added up to a first pass success with minimal revision requirements to achieve a production ready PCB.